Wednesday 21 December 2011
Farewell, 2011.
A shitty, painful year for me. An infinitely more shitty, painful year for many others.
--
Happy Christmas, and hello, 2012!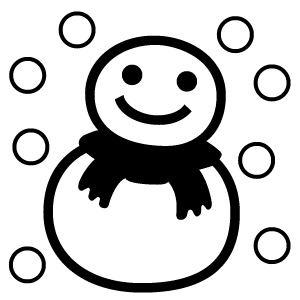 Kozuka Gothic Pro's snowman demonstrates that arms are not a critical prerequisite for a master juggler. No wonder he's a lot more cheerful looking than most U+2603 snowmen.
I hope you have a fabulous xmas/holiday season/whatever, and a wonderful new year!
I know I'm really looking forward to 2012 and lots of exciting things to come! :)
Posted by Ben @ 4:21 PM